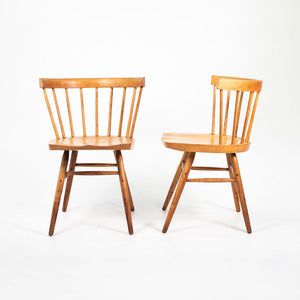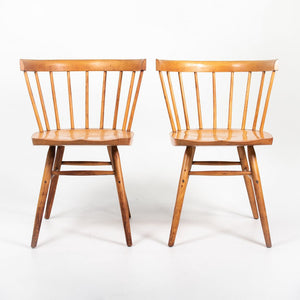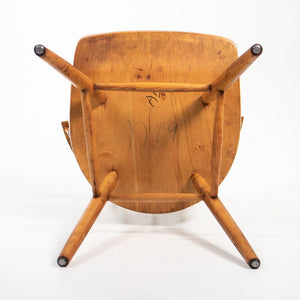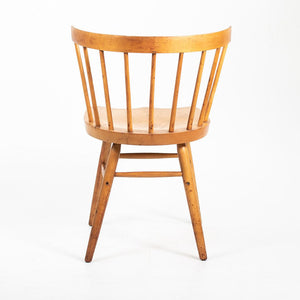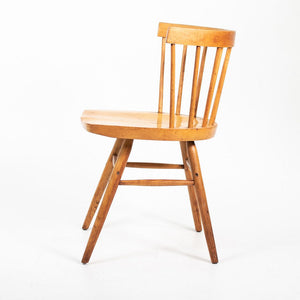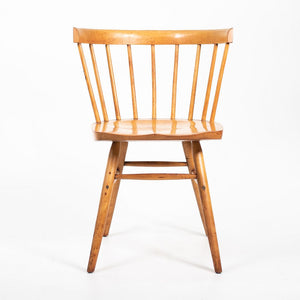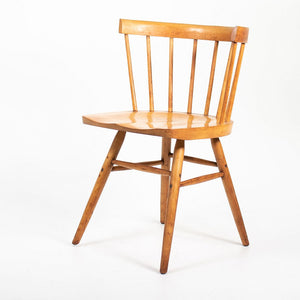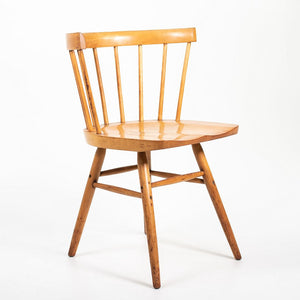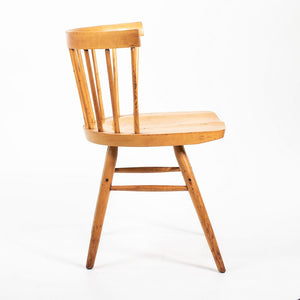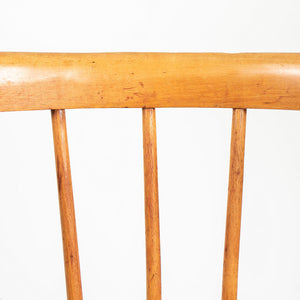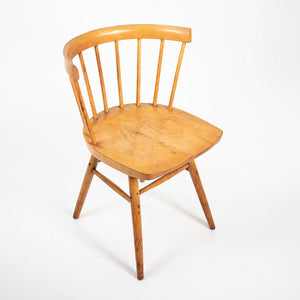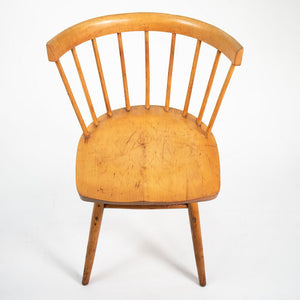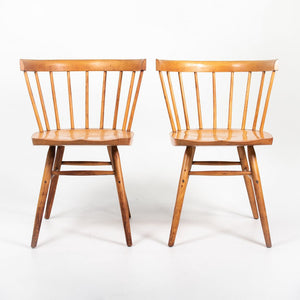 1947 Pair of George Nakashima for Knoll N19 Straight Chairs in Natural Birch
Listed for sale is a gorgeous pair of early George Nakashima for Knoll N19 birch straight chairs, produced by Knoll Associates. This chair appears to be natural birch. It shows some wear from use as can be seen in the photos. There are some light scratches and other wear as would be expected for a chair dating to the 1940's. The finish is in nice condition overall. These early straight chairs for Knoll represent some of Nakashima's earliest work and are quite special due to these pieces pre-dating most of his studio designs. The Knoll relationship also pre-dates pieces he did for Widdicomb. This is the earliest variation of the straight chair, as can be noted from the sculpted seat that tapers on the side profile from thick to thin as it moves toward the front of the chair. We have been told that the earliest straight chairs were produced at the Nakashima compound or at a nearby chair shop close to George's studio. Either way, this is a far rarer and more finely crafted version than the uniform-thickness seat straight chair that Knoll produced elsewhere later in the 1940s and perhaps 1950s.
The chairs measures approximately 28 inches tall by 21.5 inches wide and 19 inches deep. The price listed includes both chairs.