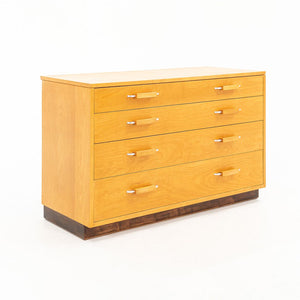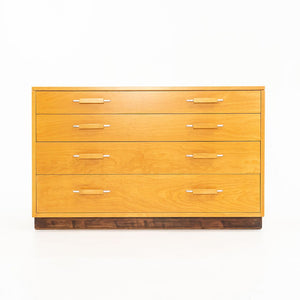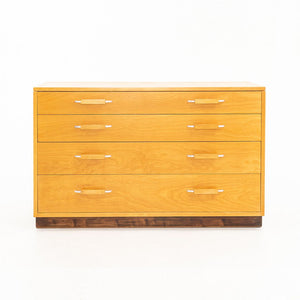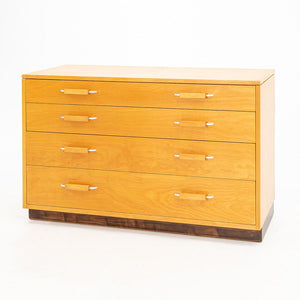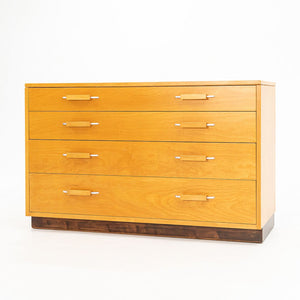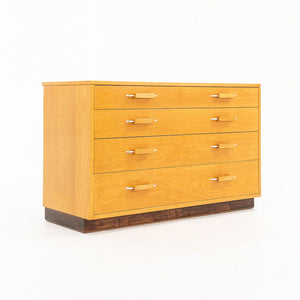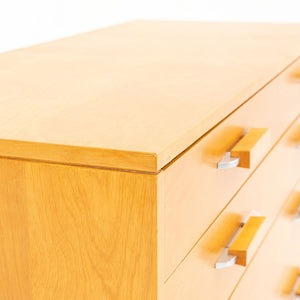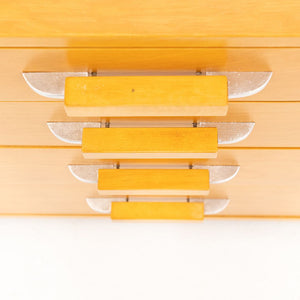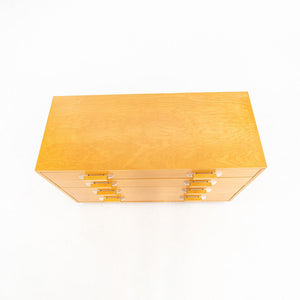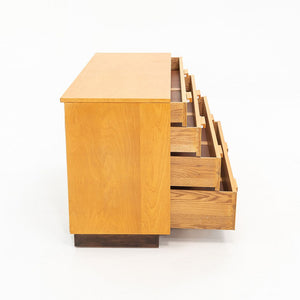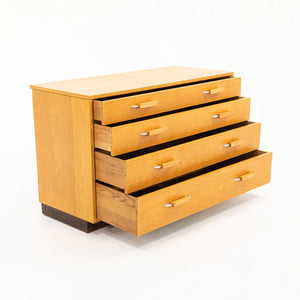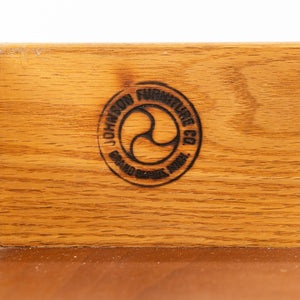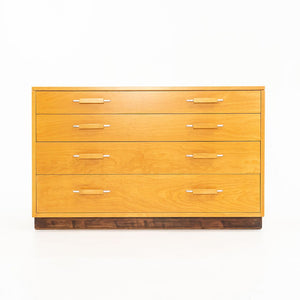 1939 Flexible Home Arrangements 4-Drawer Dresser by Eliel Saarinen, J. Robert Swanson, Pipsan Saarinen Swanson for Johnson Furniture Co. in Birch
This is a birch dresser, designed by Eliel Saarinen, Eva-Lisa (Pipsan) Saarinen Swanson, and J. Robert F. Swanson in 1939. It was produced in Grand Rapids, Michigan by the Johnson Furniture Company. The piece features an exterior of Birch wood, and drawers with oak side panels and mahogany bottoms.
Its design is part of the Flexible Home Arrangements (FHA) furniture collection. The series is considered the first modular system of interchangeable furniture, a ground-breaking concept in 1939. We have other pieces from this collection available for purchase as well.
The dresser measures 20 inches long, 48 inches wide, and 30 inches high. The piece has been fully refinished. There is some patina to the zinc accents on the drawer pulls, and there are some insignificant fine scratches. Overall, this piece is in very good condition with light wear. Please see photos.