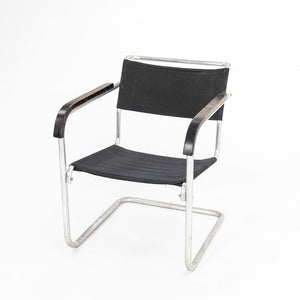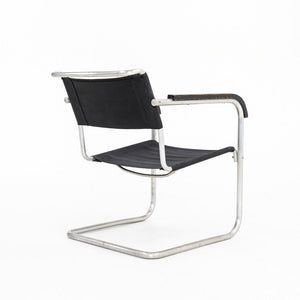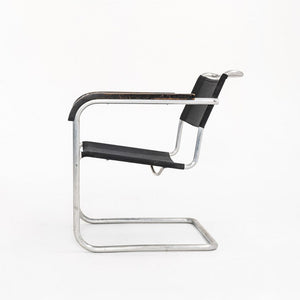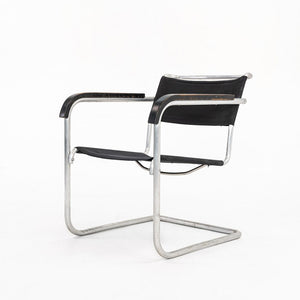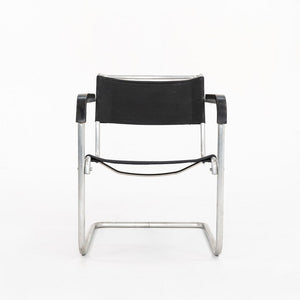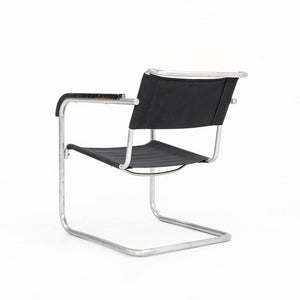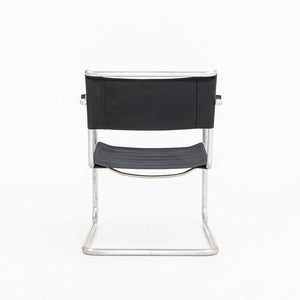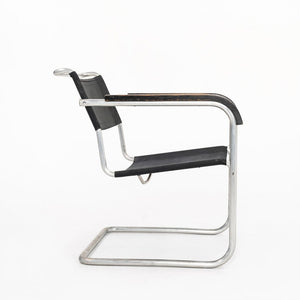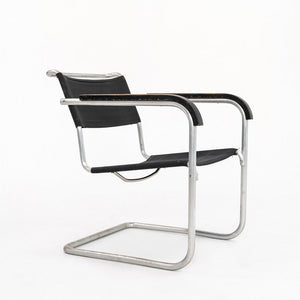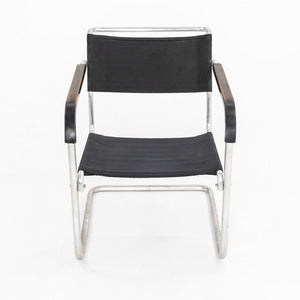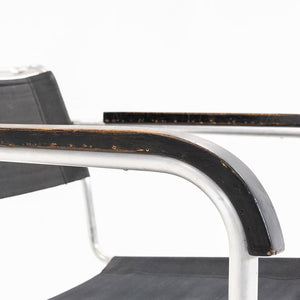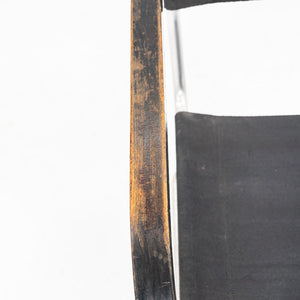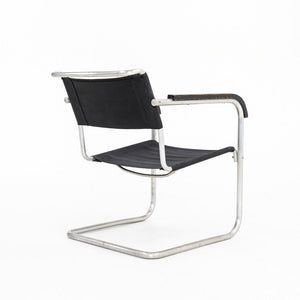 1940s B34 Arm Chair by Marcel Breuer for Gebruder Thonet in Aluminum with Canvas Upholstery
This is a model B34 Chair, created from aluminum, black canvas & painted beech wood. The piece was originally designed by Marcel Breuer for Gebruder Thonet in 1929. This particular example dates to the 1940s, as evidenced by the aluminum frame. The steel frame was employed after the 1940s.
The chair measures 26 inches deep, 22.5 inches wide, and 33.5 inches high. It has a seat height of 16.15 inches. There is patination on metal and the painted wood shows some loss on the edges. The chair seems to be missing the front bottom base bar on the underside. If requested, we can work to have a metalworker create a new one to match for an additional fee. Overall, this chair is in good original condition with some signs of use. Please see photos.