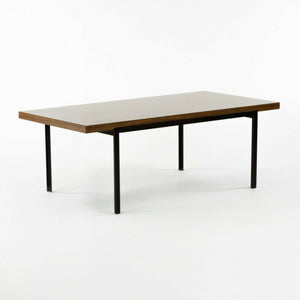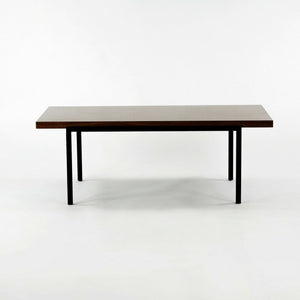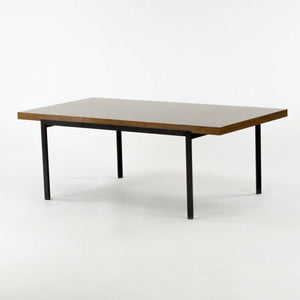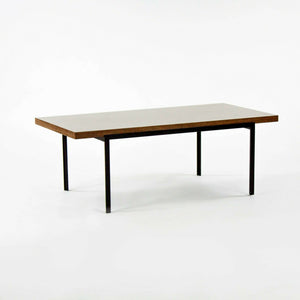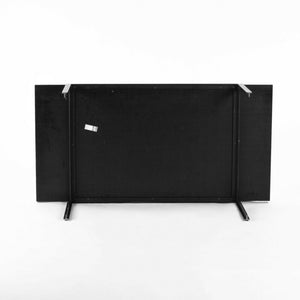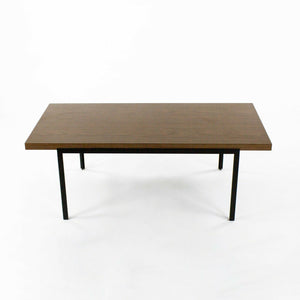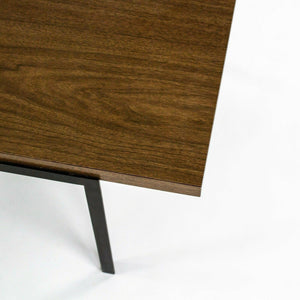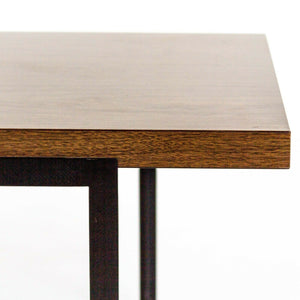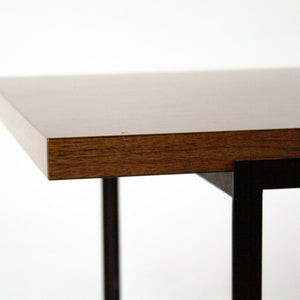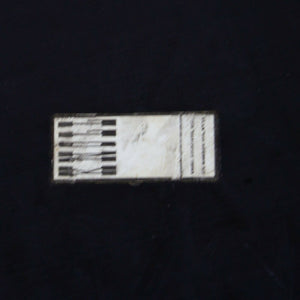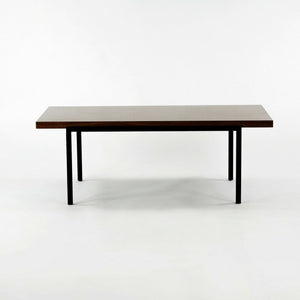 1950 Florence Knoll RARE T Angle Coffee Table No. 115 in Black & Walnut Laminate
Listed for sale is a super rare, limited production T Angle coffee table, produced by Knoll Associates. This is an early and unique Florence Knoll design, which is noted in the "Knoll Furniture 1938-1960" book by Steven and Linda Rouland as having been produced only between 1950 and 1951. This particular example retains its original 575 Madison Avenue label, which is aligned appropriately with the production date of circa 1950. This example was specified in black with walnut laminate top (laminate with walnut grain). The condition overall is terrific and top is nicely preserved.
The table measures 45 inches wide by 22.5 inches deep and 17 inches tall.