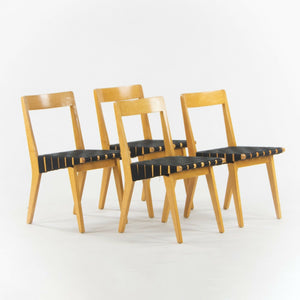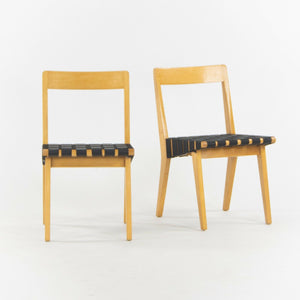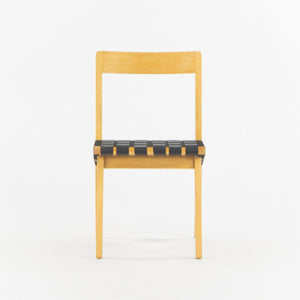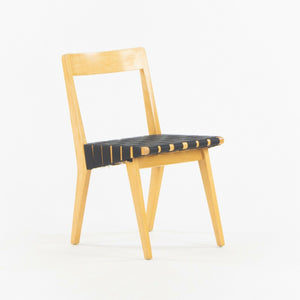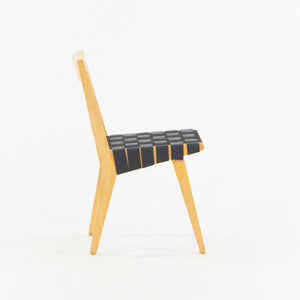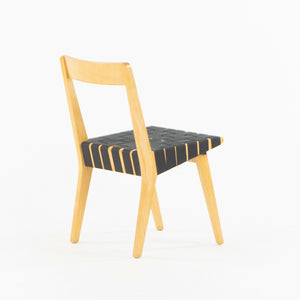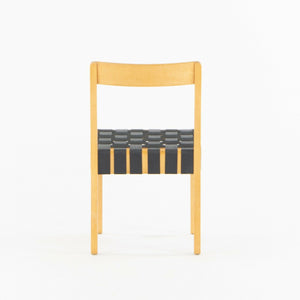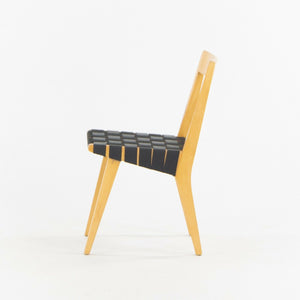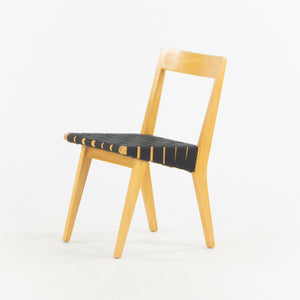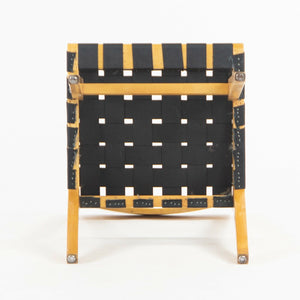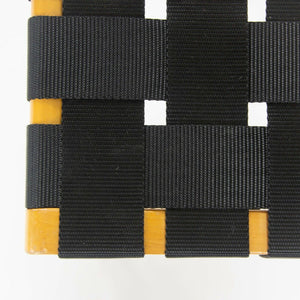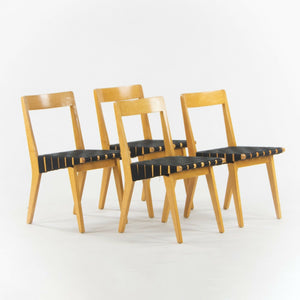 1946 Jen Risom 666 WSP Side Chairs Black Webbing for Knoll Associates Set of Six
Listed for sale is a set of six circa mid 1940s dining chairs designed by Jen Risom and produced by Knoll Associates. The model number is 666 WSP, a model introduced by Knoll Associates in 1941. These pieces were constructed using a solid maple wooden frame and black webbing that is stain resistant. The chairs were acquired from a Wisconsin estate and were just freshly reupholstered with new black webbing. The chairs are unmarked but guaranteed as authentic Risom examples.
The chairs measure 30.5" tall x 18" long x 17.25" wide.
The price listed includes all six chairs.