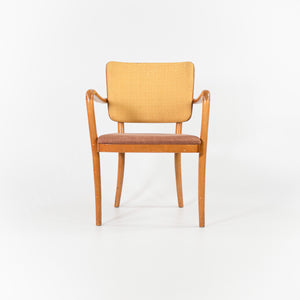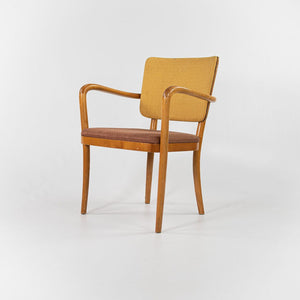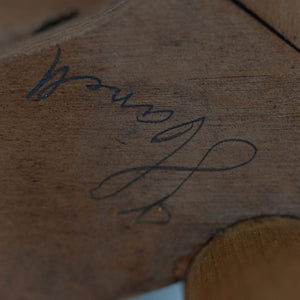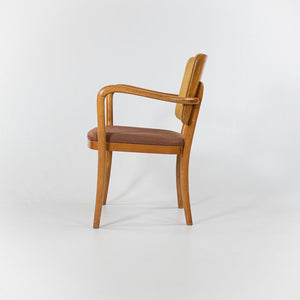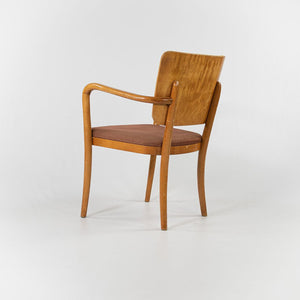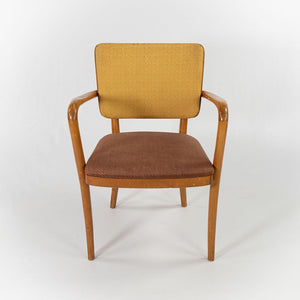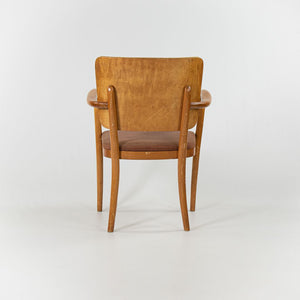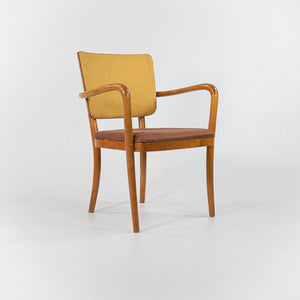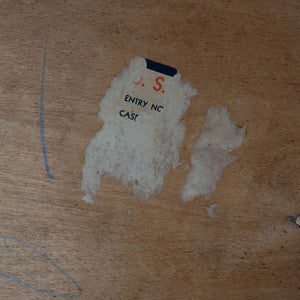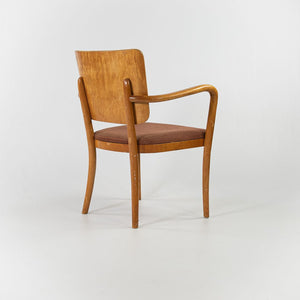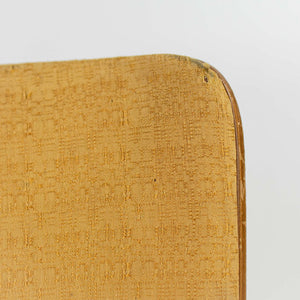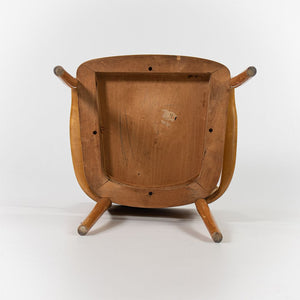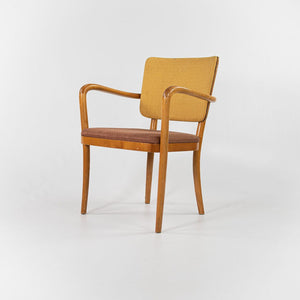 1939 Finnish Pavilion World's Fair Chair by Aino and Alvar Aalto for Wilhelm Schauman
This is a very special chair. In 1939, Alvar Aalto was commissioned to create the Finnish pavilion for the World's Fair in New York. This chair was presented as part of his vision. The chair was produced by O.Y Wilhelm Schauman A.B Jyväskylä of Finland and was used in the restaurant. It is documented in the Aalto Design Collection book as well. The chair is constructed of both birch plywood and hand-finished solid birch. It features a two-tone upholstery, having different hues of fabric on the back & seat. It appears that the upholstery may be original.
The chair measures 20 inches deep, 24 inches wide, and is 31.25 inches tall. The piece still bears a partial label from the Fair. The corners of its original upholstery are worn. There are myriad scratches and scuffs throughout, and the wood has a deep patina. Overall, this true collector's item is in good condition with some age apparent. Please see photos.